It's that time again! Time for our 6th annual Midsummer Night's Dream Party! Please join us for an evening of friends, food, music by ACME Swing Mfg. Co and fun!
Date: Saturday June 25th, 2016
Time: 5:00pm – 8:00pm
Where: 901 Belmont Ave
Charlottesville VA 22902
Facebook event page here: https://www.facebook.com/events/1402533296441517/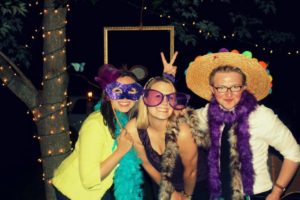 Please RSVP with Amber Rexrode at [email protected]

This event is free and fun for all ages. We encourage you all to bring your friends and families (and a potluck dish to share!)

Never been? Check out some photos from previous years here: https://www.facebook.com/media/set/?set=a.798167983571041.1073741828.794527063935133&type=3
This is a free event however donations are always welcome.
"The BridgeLine is a 501(c)(3), non-profit organization. Donations are tax deductible.