Program
BridgeLine Place is a community-based vocational program utilizing the Clubhouse model.  BridgeLine Place provides the opportunity for its members to learn valuable work and social skills to achieve vocational and/or independent living goals.  In the workday, there are opportunities for members to gain self-confidence and purpose, and to develop a social network of peers.  Membership in the program is lifetime and members can utilize additional services and supports available through the program.
Archive of some of the Clubhouse Newsletters:
Fall 2020 Newsletter, Summer 2020 Newsletter.
 Winter 2019 Newsletter,  Fall 2019 Newsletter, Summer 2019 Newsletter,  Spring 2019 Newsletter,
Brief History
BridgeLine Place operated formerly as High Street Clubhouse, a program of Virginia Neurocare Foundation from 2001 to 2014.  In 2015, High Street Clubhouse became a program of The Bridge Line.  A name change occurred in late 2015 to decrease public confusion on the location and better reflect the program's purpose.
Location
BridgeLine Place is located at The Ix Complex at 953 2nd St. SE, Suite 410 (click to open a Google map) which is in close proximity to the Charlottesville Downtown Mall.
Membership Eligibility
BridgeLine Place welcomes any person with a documented history of brain injury and is:
A resident of the City of Charlottesville, or the Counties of Albemarle, Greene, Nelson, Fluvanna, or Louisa.  Individuals residing in adjoining communities who meet all the membership requirements are eligible on a case by case basis. 
At least 18 years old.
Independent in self-care and mobility (exception: if all other criteria are satisfied, then a personal care attendant is permitted for assistance in these two areas).
Independent in medication administration.
Able to provide own transportation.
Desire to contribute to the community and follow through with personal goals.
Able to participate with limited supervision.
Membership is not available to those who pose a threat to the health and safety of themselves or the community.
Referrals for Membership
Please contact the program to schedule an initial intake visit. Telephone:  434-220-4596
BridgeLine Place is funded in part by state general funds administered through the Virginia Department for Aging and Rehabilitative Services (DARS).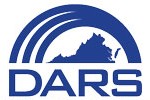 BridgeLine Place is CARF accredited.