Case Management: Our Case management program serves The City of Charlottesville, Counties of Albemarle, Amherst, Appomattox, Buckingham, Fluvanna, Greene, Louisa, Madison, Nelson, and Orange.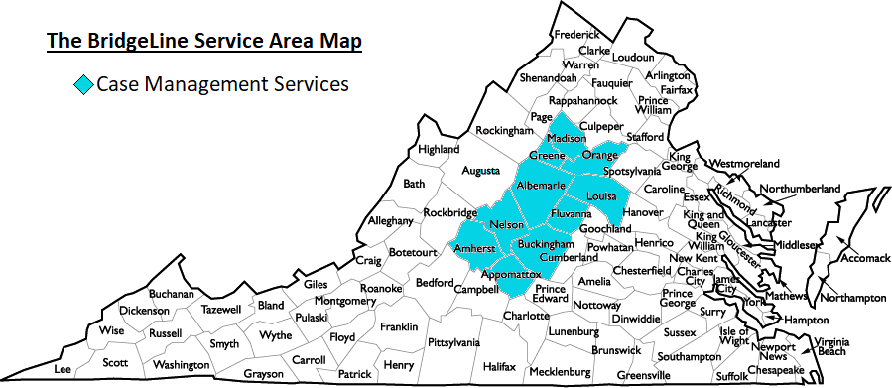 Vocational Day Program "Clubhouse": Our Vocational day program serves adults with brain injuries in the Blue Ridge Health District which includes the counties of Albemarle, Fluvanna, Greene, Louisa, and Nelson, along with the city of Charlottesville. We also now serve the county of Buckingham! Approximately 244,000 citizens utilize health departments in this area.
*Note: As long as there is no other brain injury program in a particular city/county, transportation is available, and we have a slot available, the clubhouse can accept a person from outside this area.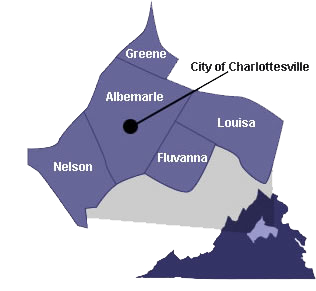 Residential Program: Our residential program is located in two homes in the Belmont neighborhood of Charlottesville. Relocation to our homes is part of the program but there is no restriction on where residents can move from.
Assisted Independent Living Program: Members in our Independent Living program have typically lived in apartments or homes in Charlottesville or Albemarle County. However, there is no hard rule about the program and further locations from our main offices can be reviewed on a case by case basis.