The BridgeLine
Board Officers and Directors – 2023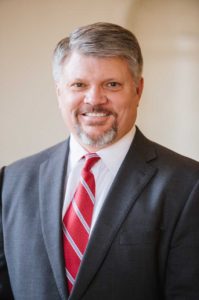 Greg Webb, Esq – Chair
Greg Webb is an attorney with MichieHamlett.  He served on the board of Building Bridges from 2009 until 2015 when it became the BridgeLine.  He is rejoining the board this year.  With over 23 years of experience handling personal injury cases, including many traumatic brain injuries, Greg has seen firsthand the impact that a brain injury can have on individuals as well as their families. Greg believes in giving back to his community. In addition to serving on The BridgeLine's board of directors, he also serves on the Ronald McDonald House board, which provides overnight accommodations for families whose children are in the hospital.  Prior to obtaining his law degree from the University of Richmond School of Law in 1995, Greg served as an officer on active duty with the United States Army from 1986-90. Greg's favorite pastime includes music, exercise, and spending time with his family.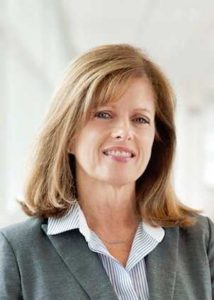 Donna K. Broshek, Ph.D., ABPP-CN – Vice Chair
Dr. Donna Broshek is a clinical neuropsychologist and the John Edward Fowler Professor in Clinical Psychology in the Department of Psychiatry and Neurobehavioral Sciences in the University of Virginia School of Medicine.  She is Director of the Neuropsychology Assessment Clinic, where she provides evaluations of patients with neurologic injuries or disorders, including individuals who have sustained brain injuries.  She is also Chief of Psychological Services and Co-Director of the multi-disciplinary Acute Concussion Evaluation Clinic. Dr. Broshek is the Executive Director of the Sports Neuropsychology Society and a Past-President and Fellow of that organization.  She also is a Fellow of the National Academy of Neuropsychology.  She has worked with UVA Athletics for many years and is a member of the NBA/WNBA Concussion Committee, as provides consultation to local schools.  A great source of pride is that Dr. Broshek has served as Clinical Training Director throughout her career and has trained over 45 postdoctoral fellows in clinical neuropsychology.  She has lived in Charlottesville since she came to UVA for her clinical training and enjoys the restaurants, beautiful mountain views, and good-hearted people that live here.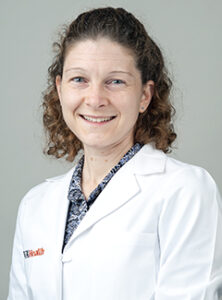 Kristen Heinan,  MD – Secretary
Kristen is a pediatric neurologist at UVA.  She did her residency training in Charlottesville and has been here since.  "I have been interested in working with people with brain injury ever since I was in elementary and middle school and able to interact with affected children at my schools. I then broadened out to volunteer work in the community.  All of this was strengthened during my medical training and I have fortunate to work in pediatric acquired and traumatic brain injury clinics at UVA." When not at work, she likes to go running, hiking, hang out with her Bernese Mountain dogs, Lilly and  Leo.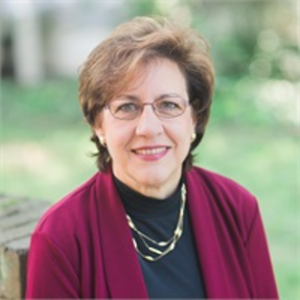 Jaquelyn Nasca, MS, – Treasurer
Jacquelyn Nasca is a financial advisor with Wilkinson Wealth Management, LLC and has worked in a variety of other operational capacities with WWM since 2012, as well as an Accredited Financial Counselor® helping families and individuals improve their daily money management process, eliminate debt, and plan for their financial future.   Jacquelyn served in the US Army's Military Intelligence and Personnel and Human Resources corps for 24 years and, simultaneously, worked in residential mental health and addiction treatment facilities as a Director and as a marriage and family therapist.  She holds a Bachelor of Science from East Tennessee State University, a Master of Science in Marriage and Family Therapy from the University of Maryland, and professional certifications as a Clinical Fellow in the American Association of Marriage and Family Therapy (AAMFT) and as an Accredited Financial Counselor® with the Association for Financial Counseling, Planning, and Education (AFCPE).  She has served as both President and Fundraising Chairperson in her children's PTA,  both Vice President and Fundraising chairperson in an international women's organization, and too many volunteer hours to count as a military spouse, as well as continuing to coach soldiers and service members in financial readiness.  She also enjoys making quilts, creating watercolor artwork pieces, and making stained glass pieces for her friends and family.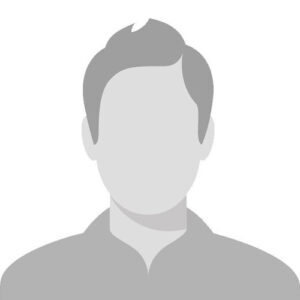 Marty Fontenot,  PT, DPT, OCS, SCS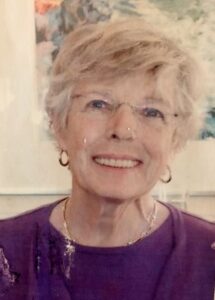 Ethna Brennan Hopper
Ethna Hopper has a B.A. in English and French from University College, Dublin, Ireland, where she also completed the Higher Diploma in Education.  From there she immigrated to the United States and was a teacher of English, and History in independent schools for 16 years.  She moved into working with children with different learning abilities after earning her M.A. in Guidance and Counseling at Catholic University.  In 1979, Ms. Hopper began a private practice in Washington, D.C. called The School Counseling Group.  Although she retired in 2010 after 33 years, the business continues in the Washington DC area. The mission of the company is to help families find the right educational setting in which their children might thrive.  Ms. Hopper came to The BridgeLine Board of Directors through personally experiencing the devastation caused by traumatic brain injury in her own family.  She very much wants to support the hope and possibilities provided by BridgeLine.
Save
Save
Save
Save
Save
Save
Save
Save
Save
Save
Save
Save
Save
Save
Save
Save
Save
Save
Save
Save
Save
Save
Save
Save