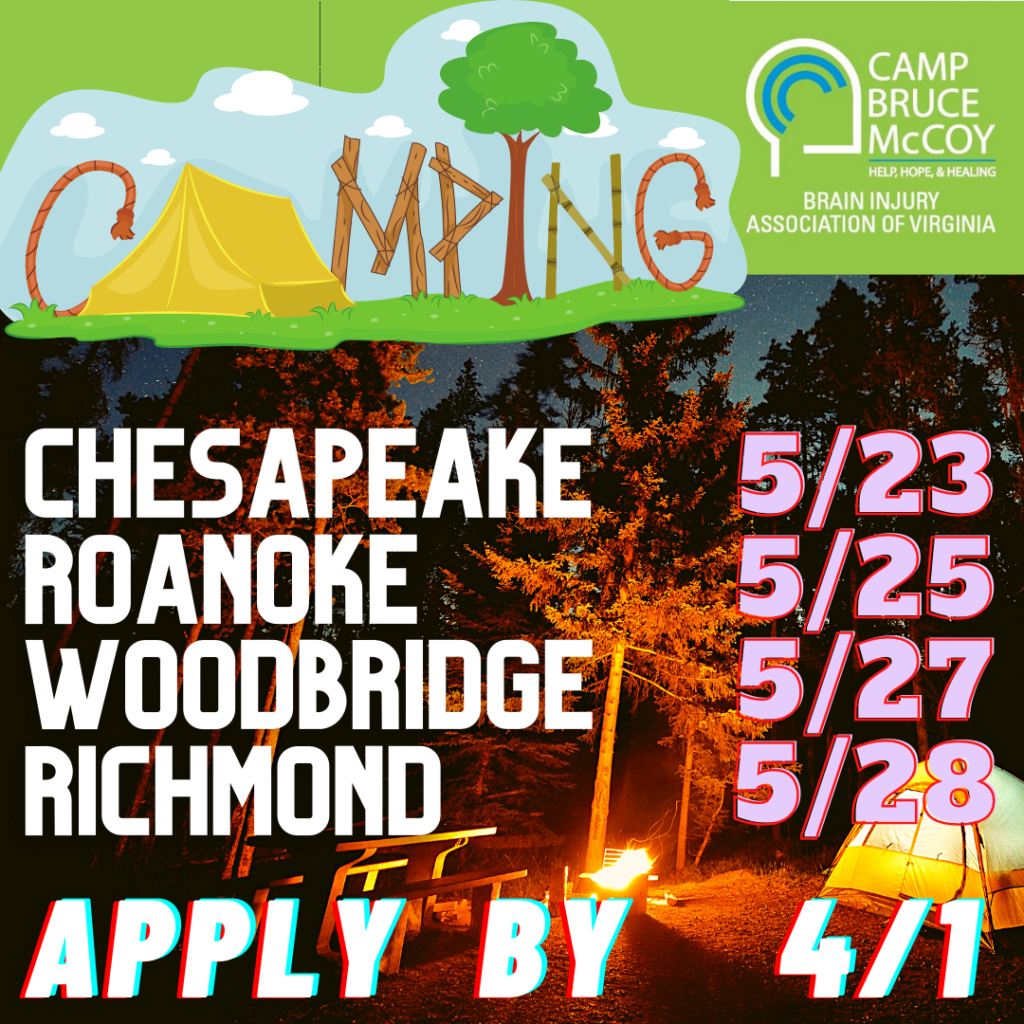 The Brain Injury Association of Virginia (BIAV) is hosting their 38th year of Camping at Camp Bruce McCoy! This year's camp will have 4 different 1-day sessions in different locations around the state.
Applications are due by April 1st, and registration is $150 but there is financial aid so please don't let the price deter you!
Everything you need to know to apply is here: https://www.biav.net/camp-2021/. For assistance with the application contact our Case Management Program.
Happy Camping!
#braininjury #braininjuryawareness #camping #charlottesville #charlottesvilleva #nonprofit #thebridgeline #bridgeline #biav #centralvirginia #recovery #tbi #traumaticbraininjury #tbirecovery #regainingindependance #humanservices #braininjuryawarenessmonth