Comedy Night 2020 is Postponed!
We will still LOL… Laugh Out Later
We are sorry to inform everyone that our 8th annual Comedy Night has been postponed due to concerns over the transmission of COVID-19. We feel that this is the best course of action to protect the people we serve, our staff, and the public. We will reschedule the event for a date in the fall. The exact date has yet to be decided. We hope everyone remains safe and follows the recommendations from the CDC.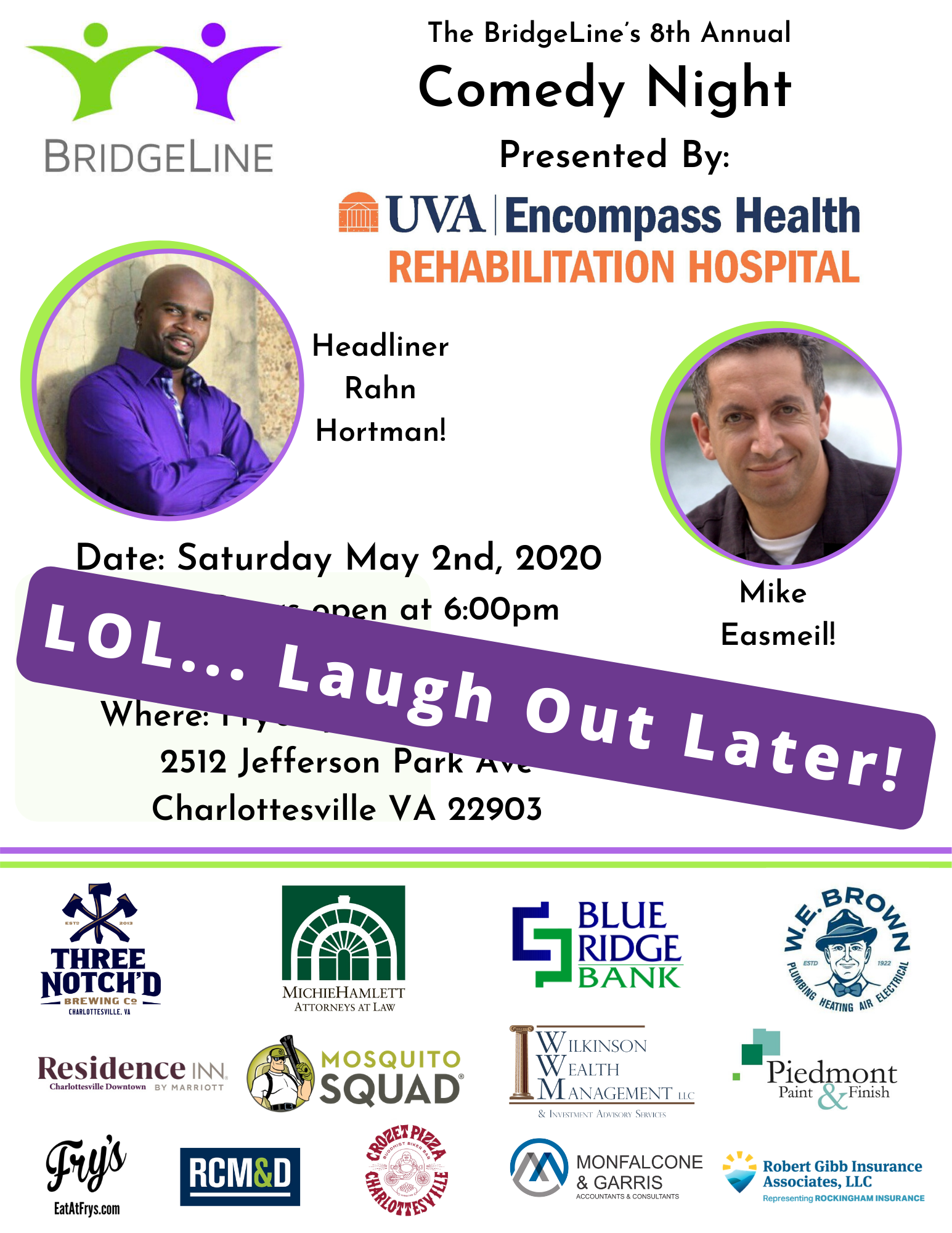 When: TBD
Where: ***NEW LOCATION!***
Comedy Night 2020 will take place at Fry's Spring Beach Club, located at 2512 Jefferson Park Ave, Charlottesville, VA 22903.
Tickets are $25 and will be sold at a later date.
Proceeds will benefit adults with brain injuries at The BridgeLine. Visit thebridgeline.org for more information about our programs!